Popeye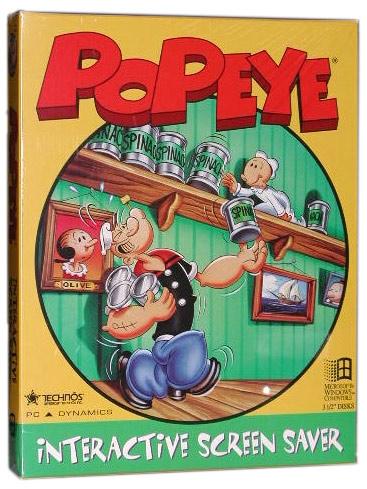 Popeye Screensaver, Circa 1995
The Popeye screensaver was a joint project with American Technos who had already secured a license for the property and was looking to expand their product mix. They provided the funding and marketing and PC Dynamics was responsible for all development.
This was the first commercial product to incorporate the new ScreenPlay interactive screensaver engine from PC Dynamics. By this point in time it was becoming clear we'd be producing a good number of screensavers and it was important to create a core foundation to make coding more efficient, but also to establish a consistent feel to our products.
The interactive component to this product was something new in the world of screensavers at the time and proved to be quite a successful concept. All future screensavers we worked on included this feature.
Read the full story on Medium.