Prolok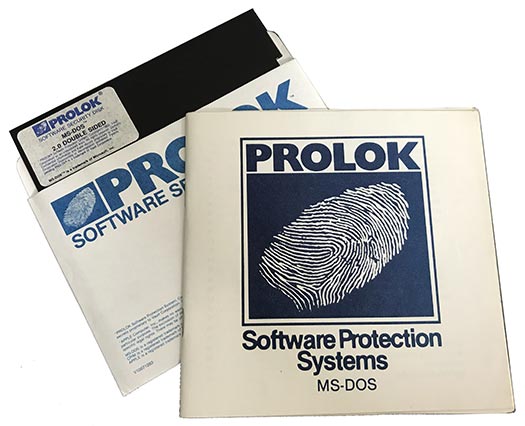 Diskette Copy Protection, Circa 1983
Prolok was a popular MS-DOS and Apple copy protection system for diskettes which prevented users from making unauthorized copies of commercial software. This was Vault Corporation's first product.
The secret sauce behind the product was a patented manufacturing process which used robotics and microcontrollers to infuse unique random blemishes onto diskettes which could then be consistently characterized using logic and math to yield a digital fingerprint which didn't change over time or undermine the quality of the media.
At its peak, Prolok was used by over 2,000 software publishers, including countless top-tier brands such as Ashton-Tate, who was the publisher of dBASE and an early investor in Vault due to their never-ending battle with piracy.
My Role
As VP of Engineering and core developer, together with my development team, we created the software to control the manufacturing robotics for fingerprinting and diskette duplication, as well as the run-time environments for several operating systems which cloaked the software to be protected and married it to a fingerprint.
The code was written in a combination of C and 8086 assembly language.
United States Patent US 4785361
Method and apparatus for frustrating the unauthorized copying of recorded data.
Magazine Ads
Prolok was heavily promoted with full-page advertising in PC Magazine and other popular publications of the time.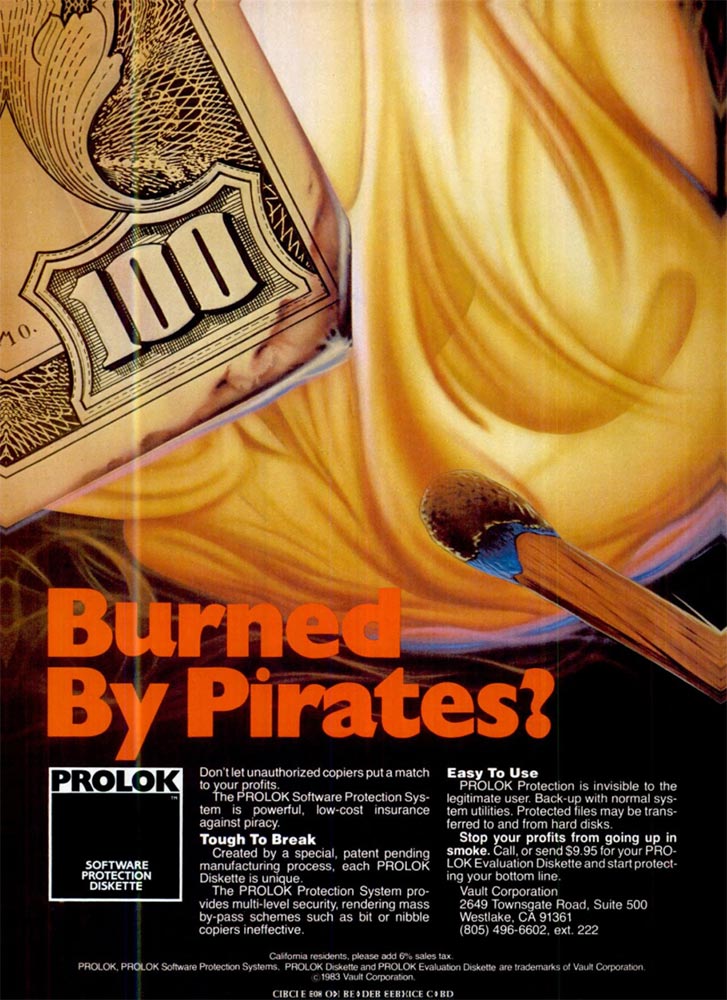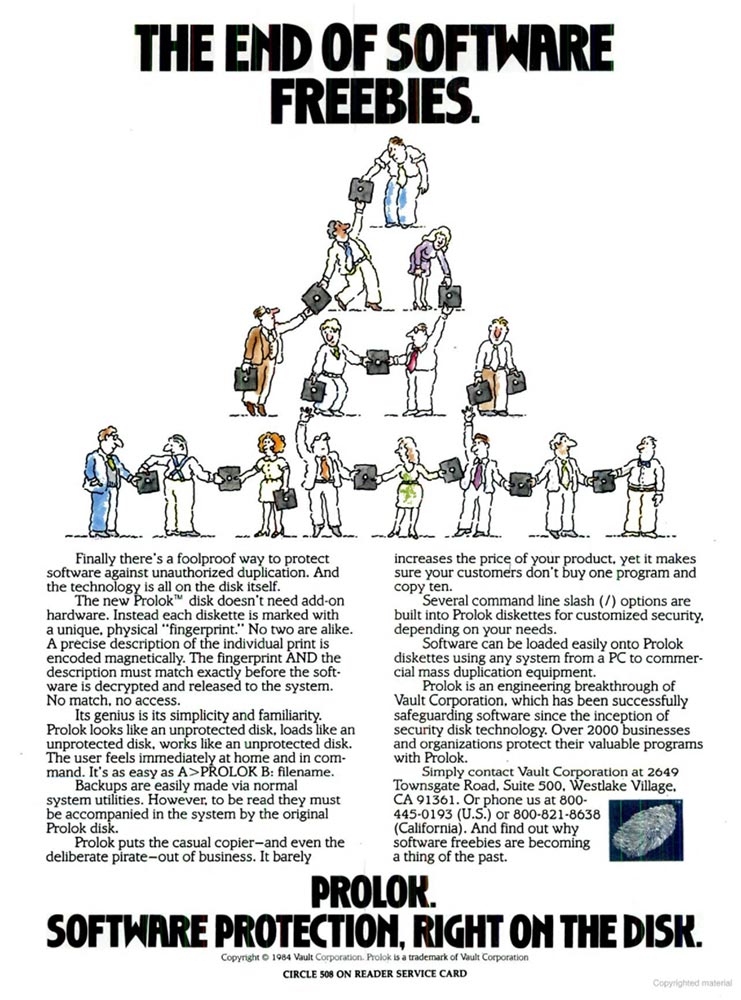 PC Magazine, 1983-1984
Being Pursued
Prolok caught the attention of some pretty big players of the day. In the end, the AT&T deal described in the article below never materialized, but many similar discussions were taking place. The product really had some momentum for a while.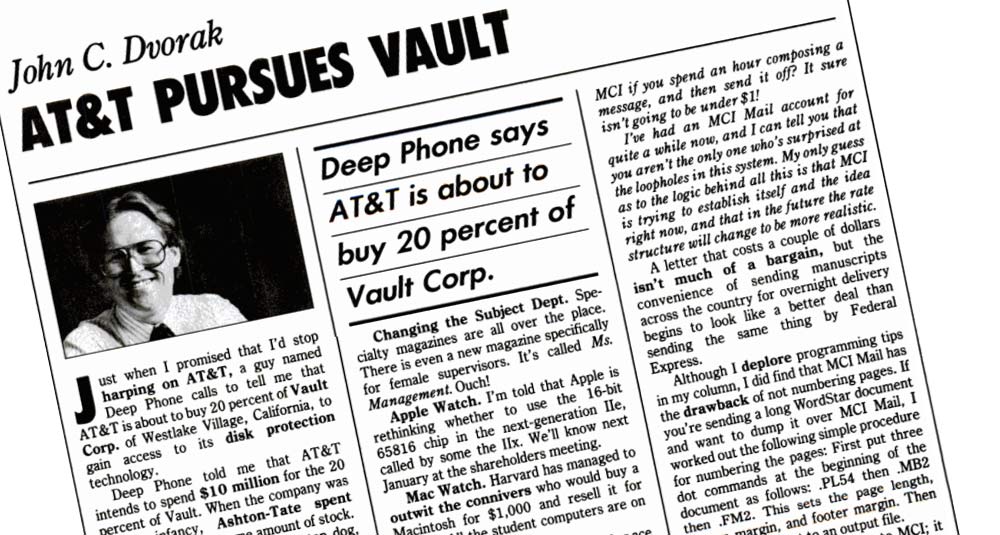 InfoWorld, 1984